In recent days, Bollywood has released teaser posters on three films based on the Battle of Saragarhi and now a TV serial makes it's debut. The Serial called 21 Sarfarosh released it's first episode which sets the stage for the battle.
A reviewer of the first episode was impressed with the visuals of the episode and stated, "Otherwise, the direction is on point, the cinematography is picturesque and the execution looks extremely authentic."
Screenshot from the Serial's first episode: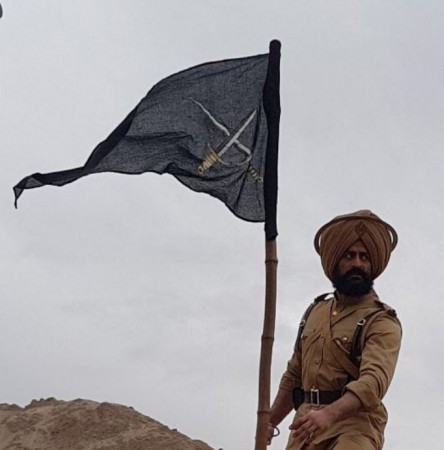 One reviewer wasn't impressed with the screenplay of the episode and stated:
For the first episode, another thing that doesn't work is that the screenplay writers kept the storytelling format quite linear. For a historical show like this, the gripping essence needs to be maintained to keep the audience hooked, but, this factor seems to be missing in the show. Furthermore, there are some minor goof ups like misplacement of shot, but all of that can be overlooked.
Starcast:
However, some offered optimism and stated the serial could be a game changer for Indian Television:

If the makers stick to what they've attempted in the pilot, then this show could be a game changer on Indian television. It has the capability to attract the attention of the audience that is hooked on to Netflix and good content. For all the people, who complain about the bad content on Indian television, this show is a must-watch. It will be saddening if the show doesn't do well, since 21 Sarfarosh is an earnest attempt to provide good content to the TV viewers.