Protesting against the film Padmaavat, a mob today attacked a school bus in Gurgaon. Terrified children and teachers cowered and hid on the floor of the bus. Another bus just ahead of them was burnt down. Is this Rajput identity? Is this acceptable in our democracy? There was violence in many states, instances of arson, buses being burnt, highways being blocked. Is this our India?
Children carried in fear while the bus was being attacked by the Padmavati protesters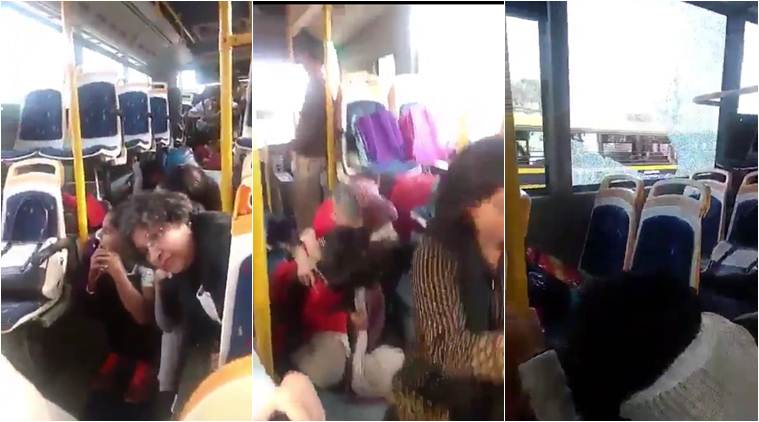 The bus was torched by the Karni Sena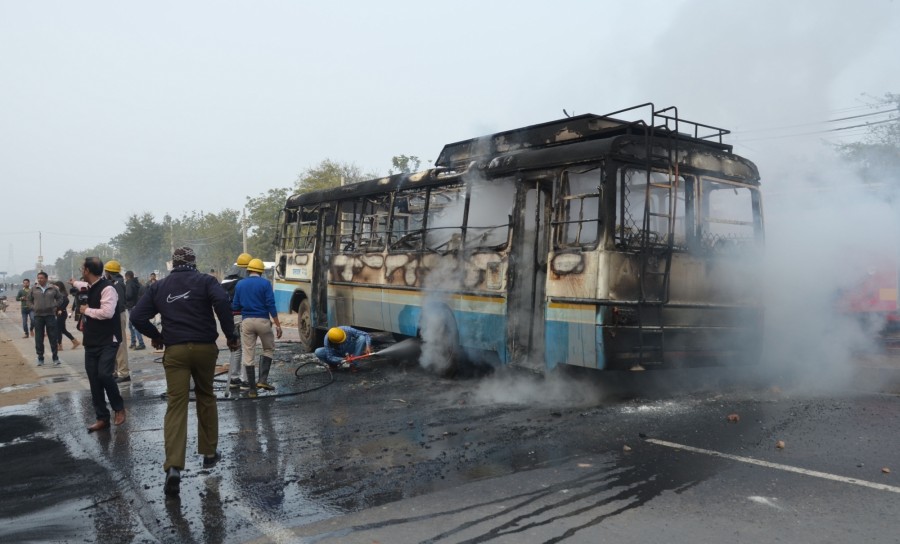 Section 144 has already been imposed in Gurugram, Faridabad, Chandigarh, Panchkula, Kurukhshetra and Palwal.