It has to be most disgusting incidents that have occurred to humanity where a son hurts his mother because he doesn't want to take care of her. This occurred in Gujarat where a 36 year old man named Sandip Nathwani threw his mother off the terrace because he was sick of taking care of her.
Sandip no longer wanted to take care of his mother so he thought throwing her off the terrace from their apartment building was a great idea.

The crime occurred at the Darshan Avenue building in the Gandhigram area of the city of Rajkot, Gujarat. The mom whose been ailing due to a brain hemorrhage. This incident occurred three months ago and 64 year old Jaishree Nathwani became victim by her own son.
The son Sandip works as a professor at Mody Pharmacy College in Rakjot and is married with 2 kids. The police treated the case as a sucide until CCTV footage revealed that the son was behind the criminal activity.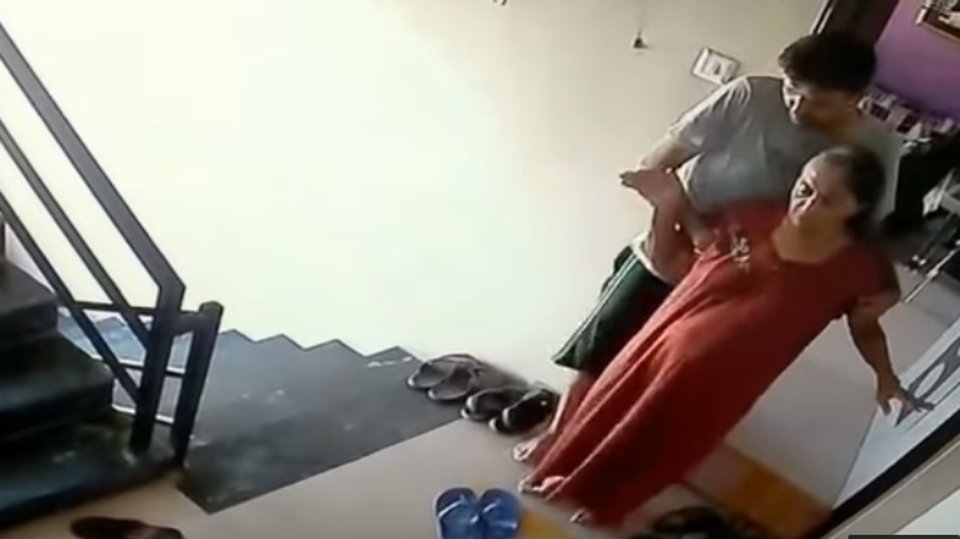 Jaishree ended up passing away after the fall and according to reports Sandip was present on the terrace.
After the videos surfaced, Sandip ended up confessing to killing his mother.