Canadian Prime Minister Justin Trudeau's seven-day visit to India started off by visiting the TaJ Mahal. He's expected to visit the state of Punjab on February 23rd.
The Trudeau family visited the Taj Mahal on a wonderful Sunday morning.
Ministers of PM Trudeau's Cabinet pose for pictures
The Sikh Ministers accompanied PM Trudeau to the Taj Mahal
PM Trudeau seen playing with his son.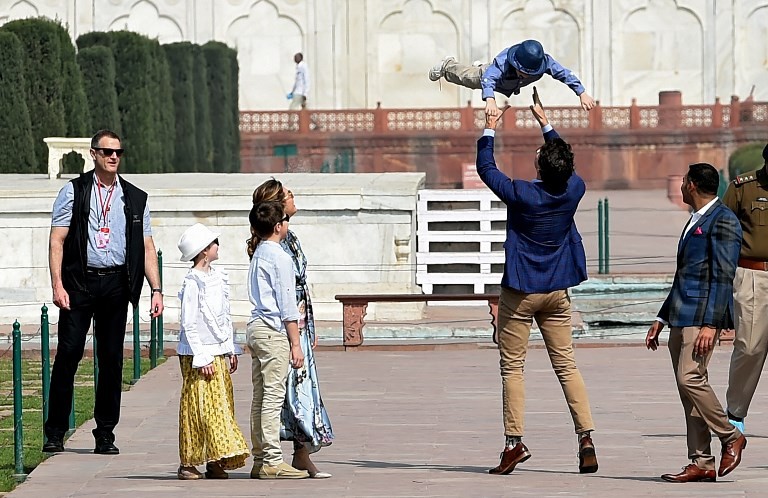 Sikh Ministers share a photo together.