Montreal Police say rear passengers weren't wearing seatbelts.
New Delhi, May 14 via: India.com: The Canadian police officials, who are probing the Friday morning accident which took place in Canada's Montreal in which Nirankari Baba Hardev Singh and his son-in-law Avneet Setya succumbed to their injuries, believe that the duo were not wearing seatbelts, Le Journal De Montreal reported.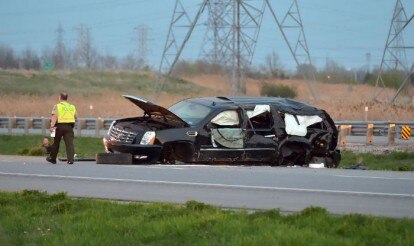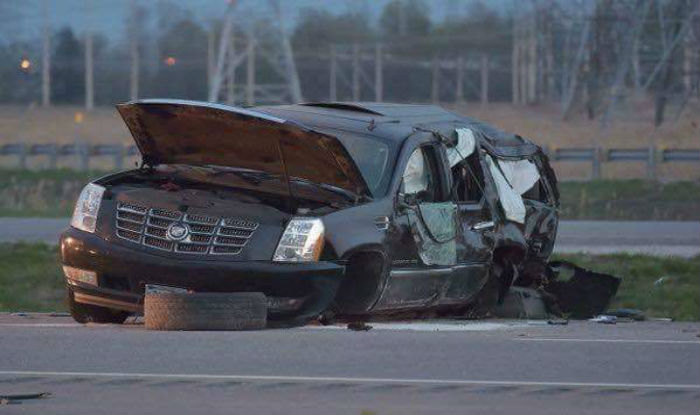 Although the investigation on yesterdays accident continued, Sergeant Claude Denis was quoted LJDM where he said, "it is likely that Baba Hardev Singh and his son Avneet Setya were not wearing seatbelts".
The impact of the crash was so huge that both back seaters, Baba Hardev Singh and Avneet Setya were ejected from the vehicle. However Sandeep Khinda, another son-in-law driving the Cadillac SUV was sitting with Vivek Sharma in front seat and survived the accident with minor injuries.
The police has confirmed that alcohol was not found to be involved behind the accident and mechanical review of the vehicle will be conducted soon to ascertain the reason behind the accident. The body of the spiritual leader and his son has been handed over to the family members of the victim of car crash. The body will be repatriated to India on a charter plane.
Report suggest that the spiritual leader went to New York, where his wife has been undergoing treatment of ovarian cancer. After the report of sudden demise, wife of Baba Hardev Singh took first flight from Michigan on Friday morning and identified body of her soulmate at Montreal General Hospital.
Sortie de route à Beauharnois: deux hommes dans un état critiquehttps://t.co/EcIZzaQccL pic.twitter.com/b8DPawiEo1

— TVA nouvelles (@tvanouvelles) May 13, 2016