Punjabi actor Gippy Grewal is playing the role of S. Joginder Singh in a new Punjabi biopic. The story of valor and sacrifice of Subedar Joginder Singh isn't commonly known.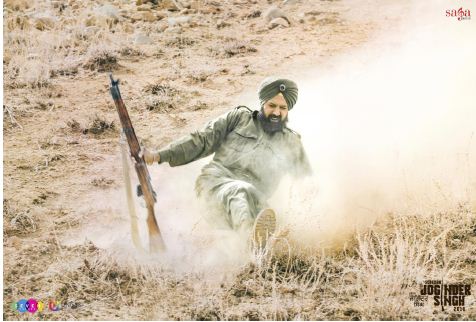 Reportedly, the actor started to get in shape for the character for quite some time and researched on his life. The actor also performed stunts by himself to maintain authenticity of the role.
Gippy took to Instagram and wrote, "Mai iss layak nahi, par tuhade pyar da sadka, mai apni jaan la ti iss mahaan atma ke kirdaar nu nibhaun vaaste." (I am not worthy, but I swear and promise to give my all to play this character with utmost sincerity). In another post, highlighting the brave soul that Joginder Singh was, Gippy wrote, "He May be cut apart, piece by piece, but he never leaves the field of battle (sic)."
On 20 Oct 1962 the Chinese regiments attacked China from two fronts the North East Frontier Agency and Ladakh. 3 Regiments of the Chinese Army attackede at Namka Chu on MacMahon line with heavy military arrangements. The Indian military had not kept up with modern day weapons but still kept up with the enemy.
Subedar Joginder Singh lost his life in 1962 in Chinese captivity.