A video was released in Punjabi to inform the parents that to keep an eye on their child to prevent him/her from joining the crime world. The Canadian national agencies have shifted their focus towards the Punjabi community as 33% of all gangs in Vancouver area are Punjabi gangs. The gangs are led by surnames such as Dhaliwal and Grewal.
Recently, the agencies have formed special task forces to target Punjabi boys to stop them from becoming part of the drug world.
The Punjabi community gets targeted by a Canadian news channel over glorifying violence in the music videos. The news reporter pointed towards the Punjabi community in particular stating that the "Lyrics all about carrying guns, many young Indo-Canadians are listening to it."
A parent interviewed by the channel stated that it's "disturbing" that kids are listening to the violent lyrics. A DJ interviewed by the channel said, "it's all fake, half of those in the video carry a gun for the first time in the video."
The singer Sidhu Moosewala was mentioned in the report as the most influential and popular singer of Canada who sings songs related to guns.


The police do not directly blame Punjabi music in contributing towards gang violence: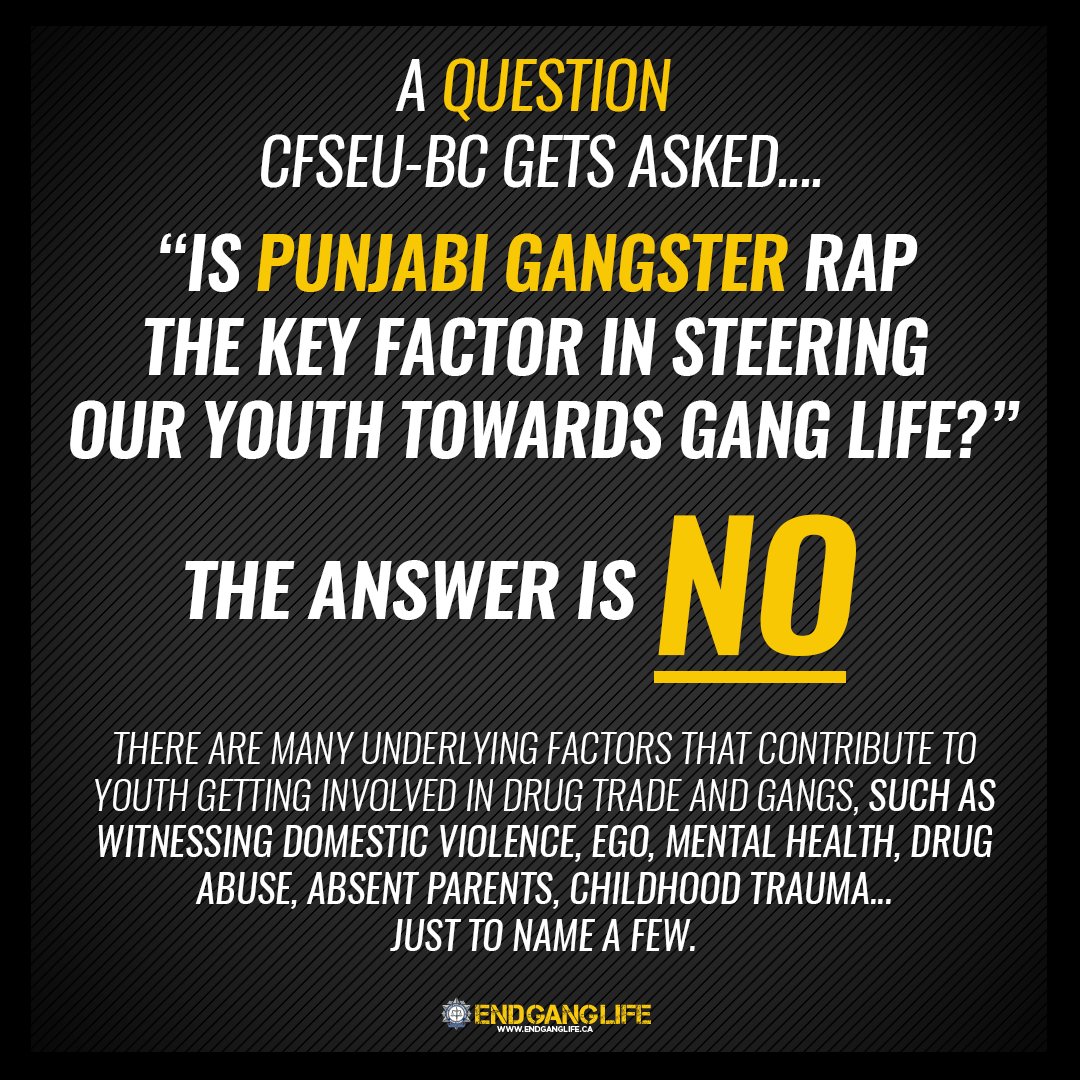 When asked why do people listen to these sort of songs he said it's "selling" and artists are using it to make money.
one third of all gangs and violence is by Indo-Canadians according to police and the have recently formed a special team targeted to reduce crime by Punjabi gangs in the lower mainland.
If you think your child or someone you know is at risk or involved with gangs or organized crime, there are resources available to you. Remember, the community stands with you. Contact the Gang Exiting and Outreach Program via email or phone now.
Email: gangexiting@cfseu.bc.ca
Phone Number: 778-918-2287
An interesting chart labels the area of Punjabis as "Gangland." The judgemental map labels the 'browntown' as 'gangland.'