Adani Agri Logistics Limited has setup bulk grain storage plant in Punjab's Moga for a number of years. The massive facility has many Silos setup for long term grain storage.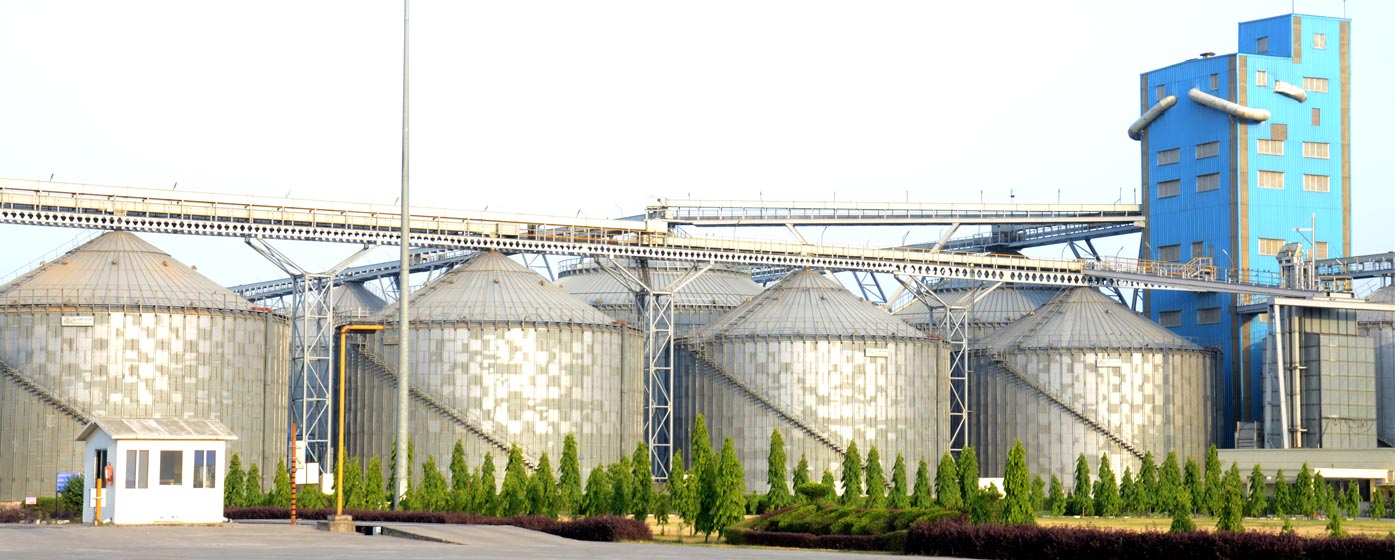 The official website of Adani states:
"Adani Agri Logistics is a pioneer in bulk handling, storage and transportation (distribution) of food grains, and in providing an end-to-end bulk supply chain solution to Food Corporation of India and various state governments. The company commissioned India's first modern grain storage infrastructure for Food Corporation of India in 2007. It commissioned grain silos in Moga (Punjab) and Kaithal (Haryana) to store grains, and established receiving silos in Mumbai, Chennai, Bengaluru, Kolkata and Coimbatore, cities connected through Adani's dedicated railway rakes."
Reportedly, the company setup the facility after the Indian government realized an issue with farmers storing grains for the long term. After recognizing a storage problem, a tender was sent out for a bid and was awarded to the Gujrat based Adani group.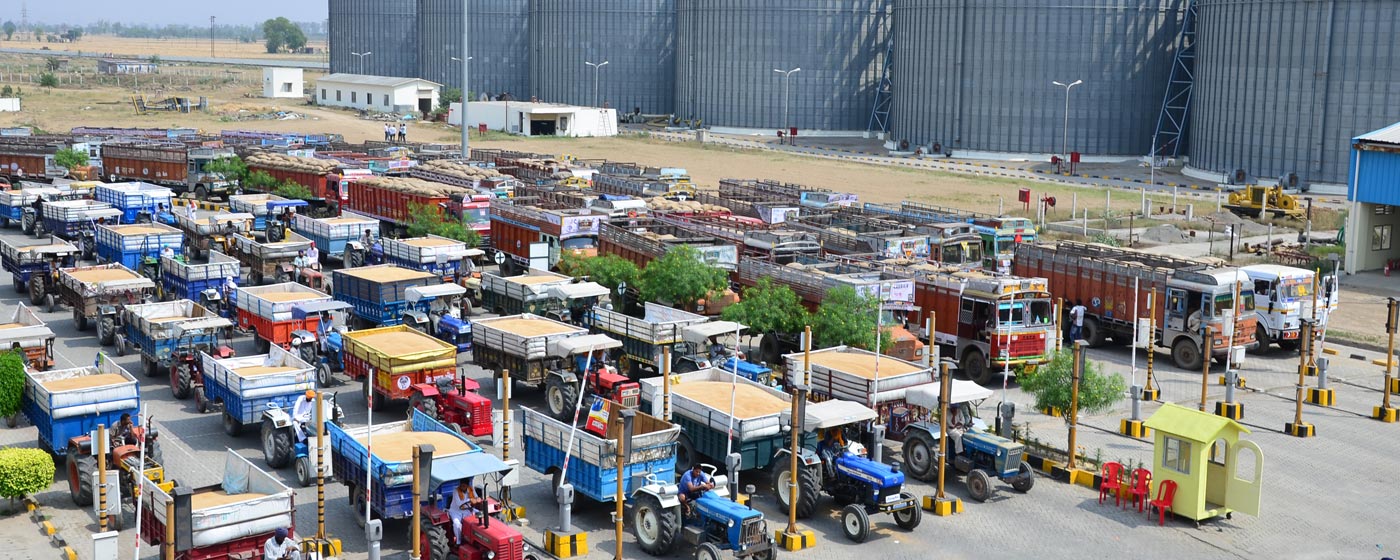 The FCI pays for the farmers to store the grains until they are transported to field depots and to be sold in open market operations. This process has occurred since 2007 which was the year the facility was built.