Recognizing the 180th commemoration of Maharaja Ranjit Singh, a life size statue of the Sikh ruler was introduced in Lahore on Thursday.
Etched by different specialists, the 9-ft-high statue has been introduced opposite the haveli of Rani Jindan in the Lahore Fort.
The figure was made possible by the SK Foundation, UK, alongside Raj Kapany of the US. Establishment president Bobby Singh Bansal said the task was started in 2016 to recognize the 180th demise commemoration and to advance the Sikh legacy and the travel industry in Pakistan. Prior, the establishment had introduced a bust of Maharaja Ranjit Singh in France in 2016 and in Italy a month ago.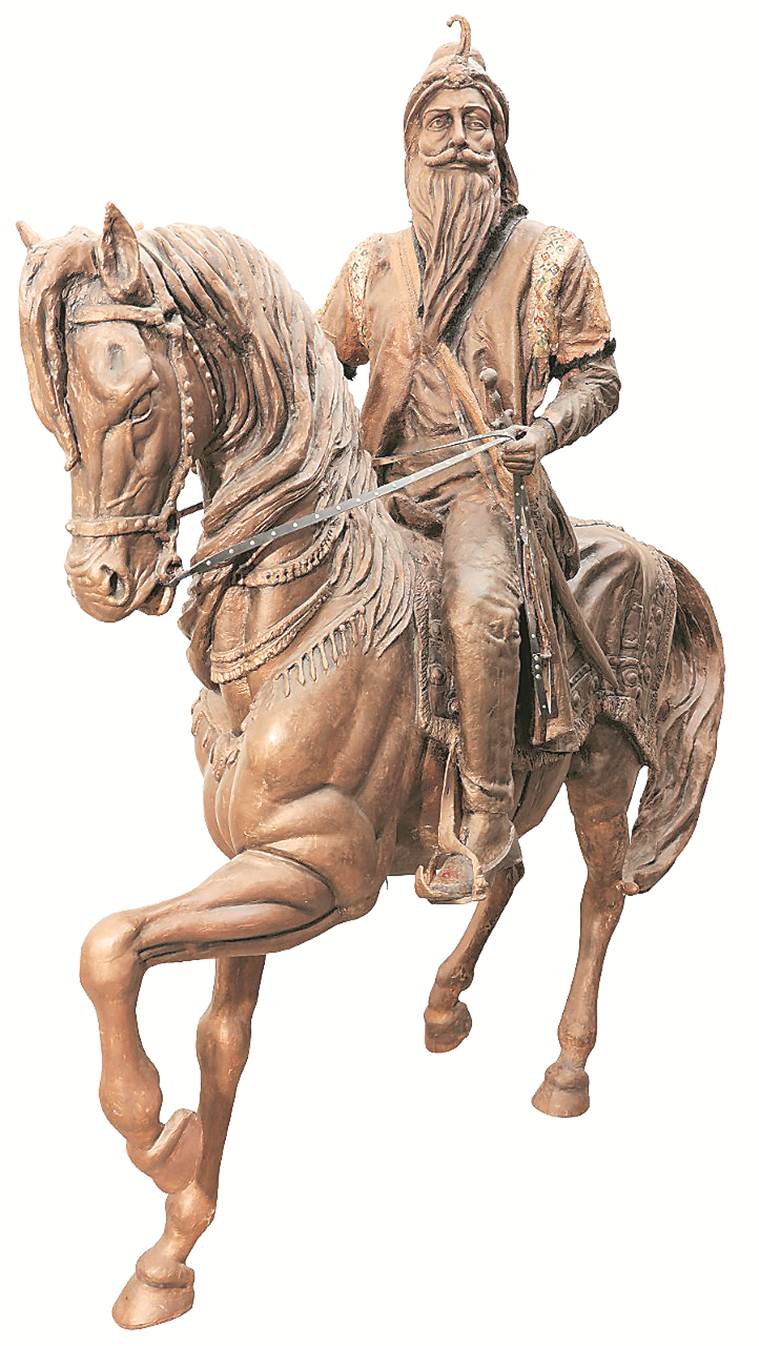 Bansal said the statue was critical for Punjabis as there was not a solitary landmark in Pakistan that advances the inheritance of the Maharaja when Lahore was his capital and his samadhi was there. The statue took eight months to finish and was affirmed by the Lahore Authority, which takes care of all structures in the walled city.
Conversing with the media in Lahore, Director of the Fakir Khana Museum Faqir Saifuddin stated: "The model shows Maharaja Ranjit riding his preferred Arabic steed, Kahar Bahar, a blessing from Dost Muhammad Khan, the organizer of the Barakzai Dynasty." "The statue has fiber cold bronze completion."